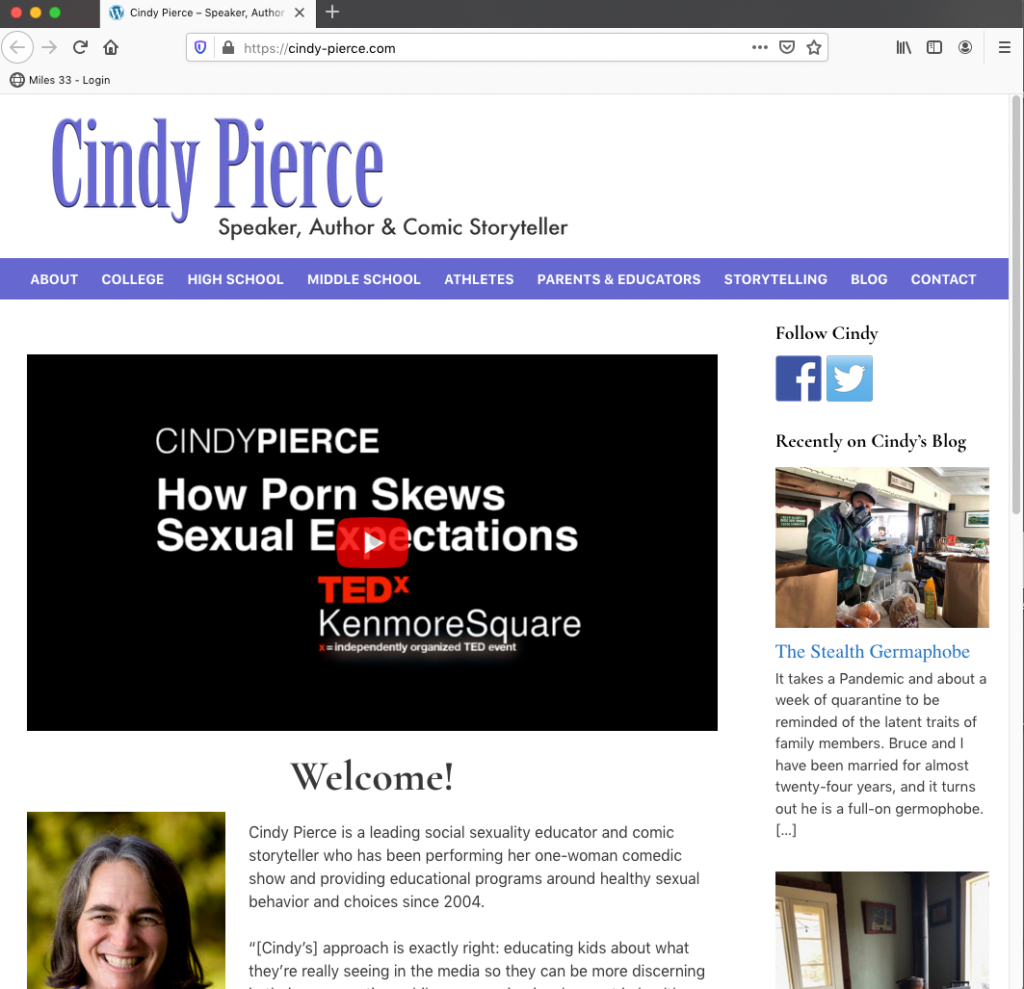 • I first met Cindy in the mid-1990s when I photographed her wedding at her parents' Etna, N.H., inn. Years passed: Cindy and her husband took over the inn and she needed help publicizing her new adventure in comic storytelling. Since then, Cindy has become a popular public speaker and published author who talks to young people about sexuality and their decisions around it.
• After doing a refresh of her WordPress-based website, incorporating videos and clarifying the navigation for the audiences she reaches, we brought her blog back into the fold. I'm very happy to see Cindy's voice and point-of-view in print.
• The site uses a GeneratePress template that works across all devices.