Welcome!
As a part-time web designer in Vermont, I use my background as a photographer and editor to create websites that are attractive, easy to navigate and are affordable. I have done websites across the country for authors, artists, playwrights, farmers, town governments, an agent, columnist and a comic storyteller.
— Now online —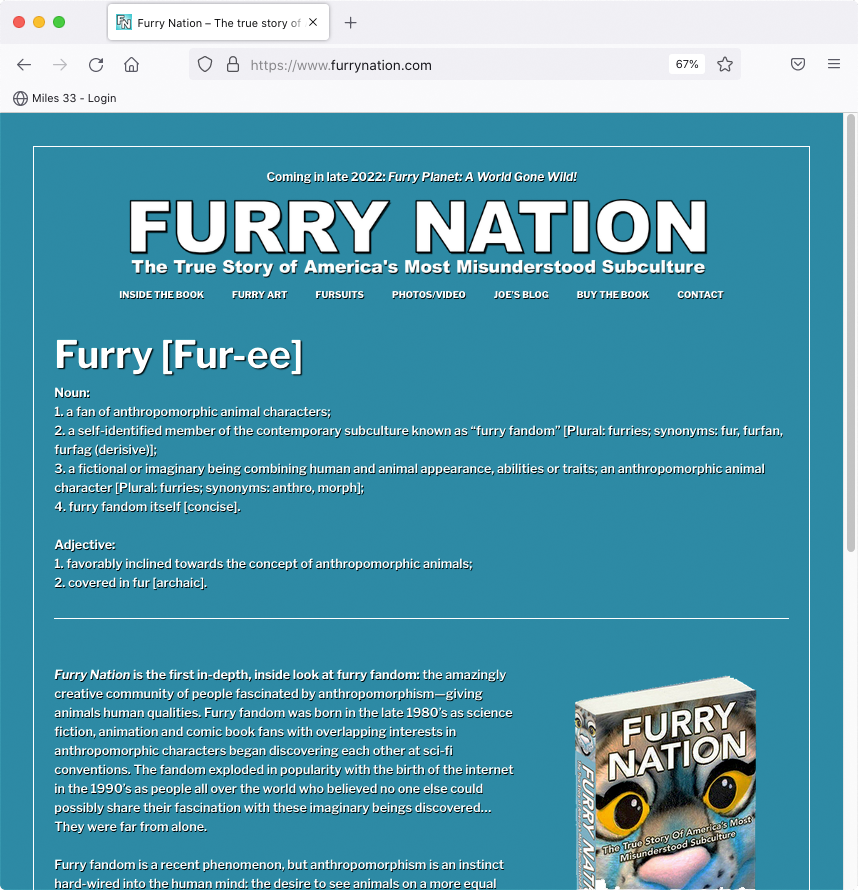 • Author Joe Strike came to me via his agent Malaga Baldi to revamp the website for Furry Nation, his book about the anthropomorphic subculture which will be followed up later in 2022 with Furry Planet: A World Gone Wild.
• With Joe's design guidance, I simplified his WordPress-based site with a GeneratePress template that adapts across all platforms.
---
"Geoff created a website for my book PICTURES AT A REVOLUTION that was elegant, inviting and easy to navigate through. He really helped raise my book's profile, which is crucial for a first-time author." — Mark Harris, author and ENTERTAINMENT WEEKLY columnist