Welcome!
As a part-time web designer in Vermont, I use my background as a photographer and editor to create websites that are attractive, easy to navigate and are affordable. I have done websites across the country for authors, artists, playwrights, farmers, town governments, an agent, book publisher, columnist and a comic storyteller.
— Now online —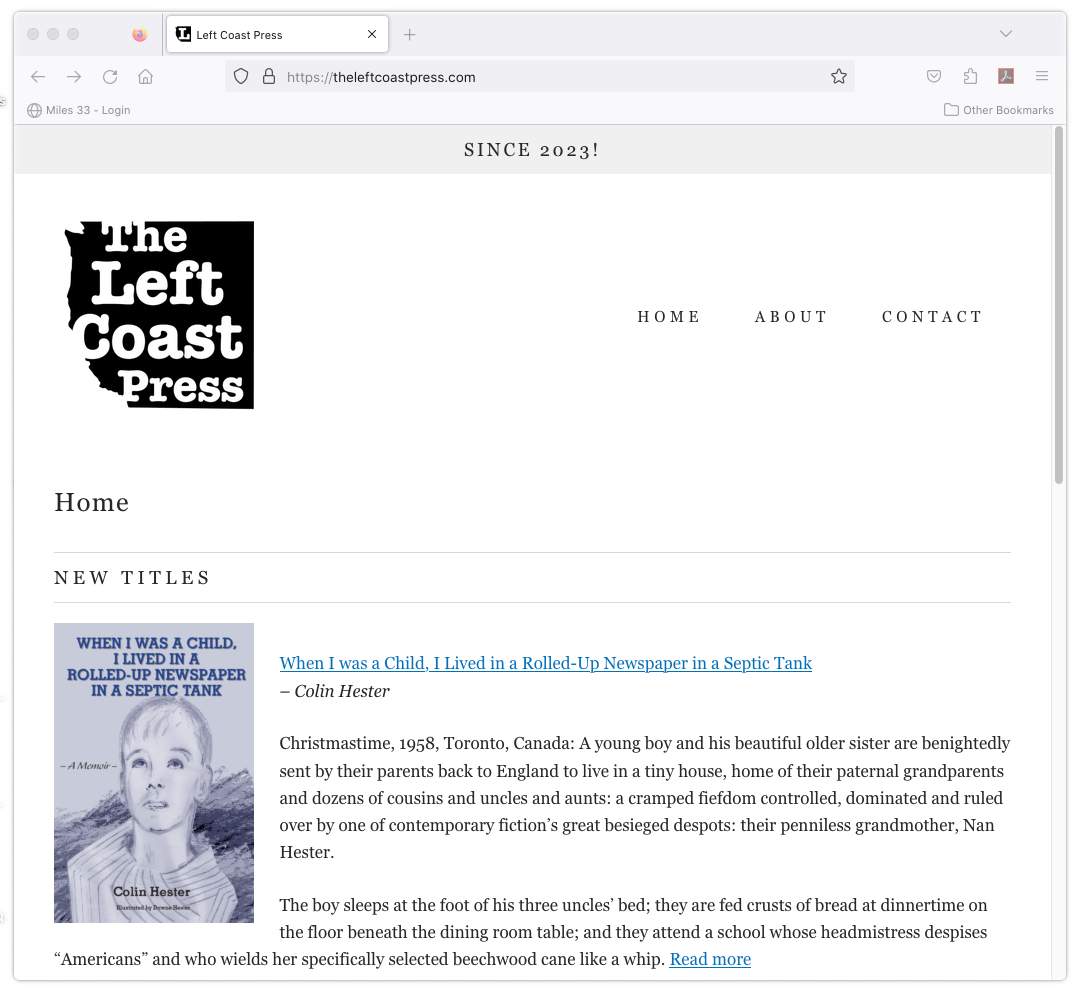 The Left Coast Press
• Susan Mackinnon approached me to build a simple website for the Seattle-based press she and her sister are launching in late 2023. It's pretty straightforward, but has room to grow with their business!
• The WordPress-based site uses a GeneratePress template that adapts across all platforms. It will be easy to add a newsletter or blog at a later date, as well as a shopping cart for ordering books.
---
"Geoff created a website for my book PICTURES AT A REVOLUTION that was elegant, inviting and easy to navigate through. He really helped raise my book's profile, which is crucial for a first-time author." — Mark Harris, author and ENTERTAINMENT WEEKLY columnist