Welcome!
As a part-time web designer in Vermont, I use my background as a photographer and editor to create websites that are attractive, easy to navigate and are affordable. I have done websites across the country for authors, artists, playwrights, farmers, town governments, an agent, columnist and a comic storyteller.
— Now online —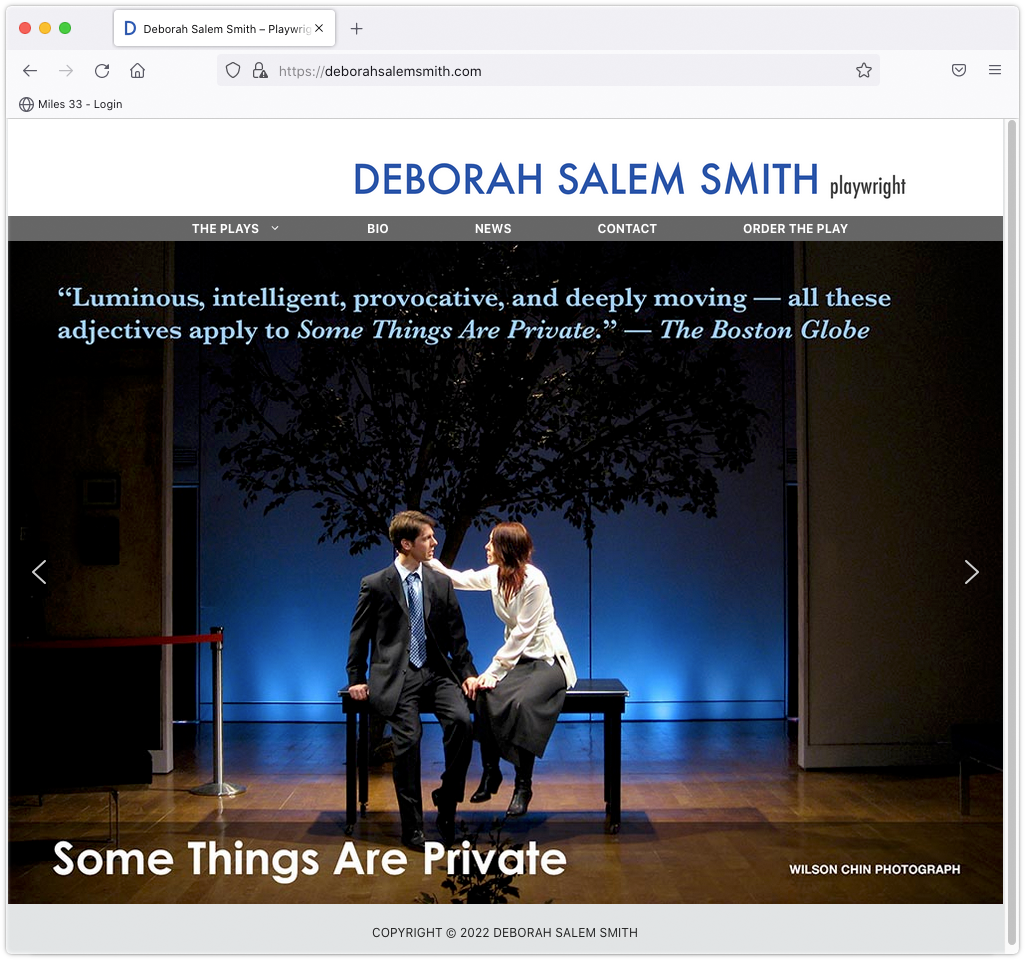 Deborah Salem Smith
• I photographed Deb's wonderful civil union in Vermont years ago; later, she asked me to create a website that features her award-winning work as a playwright-in-residence at Trinity Repertory Company in Providence, R.I.
• We recently brought her site up-to-date, converting it into a WordPress-based site with a GeneratePress template that adapts across all platforms.
---
"Geoff created a website for my book PICTURES AT A REVOLUTION that was elegant, inviting and easy to navigate through. He really helped raise my book's profile, which is crucial for a first-time author." — Mark Harris, author and ENTERTAINMENT WEEKLY columnist