Welcome!
As a part-time web designer in Vermont, I use my background as a photographer and editor to create websites that are attractive, easy to navigate and are affordable. I have done websites across the country for authors, artists, playwrights, farmers, town governments, an agent, columnist and a comic storyteller.
— Now online —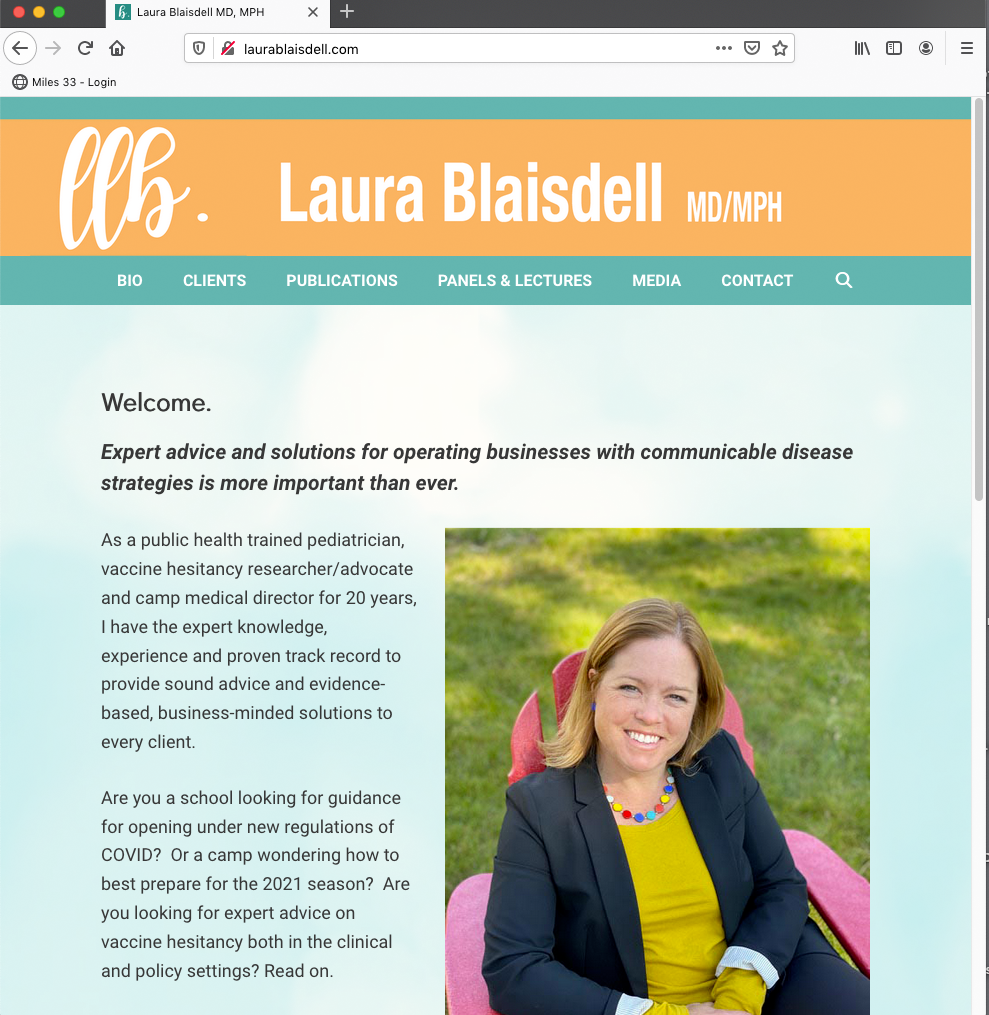 Laura Blaisdell
• After seeing the work I did for another client, Laura Blaisdell asked for my help to get her website into shape for her new consulting business. Dr. Blaisdell works with organizations as they establish vaccination policies, a crucial role in these times.
• Laura came to me after the DIY website she tried wasn't coming together as she had hoped. We used some of those elements, including a background she found and the logo Laura had made. The site is WordPress-based on a GeneratePress template, which adapts to all devices.
---
"Geoff created a website for my book PICTURES AT A REVOLUTION that was elegant, inviting and easy to navigate through. He really helped raise my book's profile, which is crucial for a first-time author." — Mark Harris, author and ENTERTAINMENT WEEKLY columnist