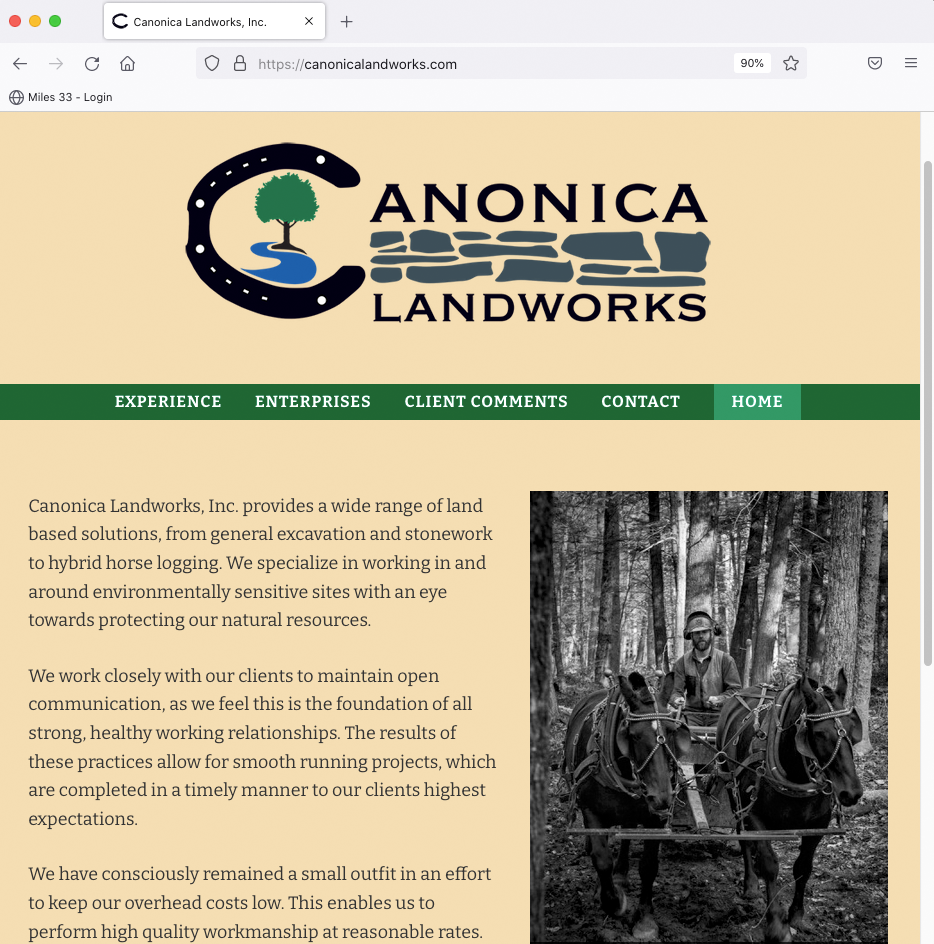 • I met Ben Canonica over a decade ago when he and his girlfriend were organic farm apprentices. After traveling the country for other opportunities, Ben and Meg moved back to the area, were married and put down roots in a neighboring town.
• Ben asked for my help in establishing a web presence for his business, Canonica Farm & Forest Services. Ben does amazing work, whether it's working with his excavator in the summertime or horses over winter.
• The customized site uses multiple-platform WordPress architecture and features an accordion effect to package a half-dozen slideshows. The site also allows for the addition of a blog down the road.